It takes a great team to get the best experiences!
It takes a great team to get the best experience.  Below are the people and organizations that OLSA International actually work with to bring you the best experience possible during your stay in Medellin – our Friends.  Organizations cannot pay to be listed here.  These are the trusted and reliable businesses that specialize in what they do and OLSA International is proud to be friends with them.  You are welcome to click on their logos to visit their sites.
Casacol aims to provide an exceptional, world-class guest experience to those to stay with us whether for a night, a month, or indefinitely. We offer boutique hotels, apart-hotels, and furnished apartments in Poblado and Laureles, for your stay in Medellín. Feel free to contact us for more information.
PUBLIEPIC trabaja con OLSA International para la realización de sus eventos ofreciendo el mejor servicio de sonido e iluminación, videografia, fotografía, videos publicitarios para redes sociales, grabación de video entrevista, locutores, activación de marca, doblaje publicitario español inglés- inglés español.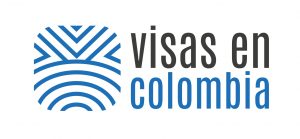 Visas en Colombia is OLSA's primary source for student visas.  They have an excellent record with us, are very friendly and are quick to process documents.  They don't just do student visas, but all forms of visas.
José Vega is OLSA International's personal lawyer.  He set-up our articles of organization as a business, drew-up personal teaching and student contracts for us and helped us with our initial visa processes.  We can personally vouch for his work ethic, knowledge and honesty. 
Redil is a non-denominational Christian church with several locations throughout Medellin. Locations include Envigado, El Estadio, El Poblado and Sabaneta. They are heavily involved in the community and even have services in sign language!
Real City Tours is the #1 tour in Medellin. We know from experience that this 4-hour tour is full of the amazing sites and history of downtown Medellin. The guides are bilingual and the tour is conducted in English. 
Paragliding is one of the most exhilarating activities to do in Medellin. OLSA International works with AeroClub because they have always been extremely accommodating to us. Their pilots are highly certified and experienced and have been very reassuring to our clients.
TuriBike is a great way to see more of Medellin quicker with an electric-assisted bike tour.  This friendly and informative tour is not so much about great exercise as it is about getting a street-view of Medellin as you learn about its history!
Hakuna Tours concentrates on hiking and coffee tours.  They are extremely well informed and their tours are like participating in story.  In addition, the landscape and vista points are amazing!
Like Medellin Tours has several local tours to choose from. We use Like Medellin Tours because they are licensed and have a great Guatape tour and a great Comuna 13/City tour. We always have a good time with them!
Tejo is the national sport of Colombia. It is similar to a cross between horse shoes, lawn darts and corn hole, but with gunpowder!  Join Chris, the only ranked foreigner in Colombia, as he teaches you about this explosive sport!
Migrate - Estudiar al Exterior
OLSA International trabaja en conjunto con Migrate – Study Abroad, para todos aquellos estudiantes que quieren trabajar, estudiar y/o vivir en el extranjero.
EXPAT Group is one of the biggest visa agencies in Medellin.  They also have a bilingual staff, which is nice.
Located the closest to the Metro and the "Local Zona Rosa," on the famous 70th street, Wandering Paisa Hostel offers the most authentic cultural experience Adults only. 18+ Solo Mayores.
VICO - Furnished rooms and apartments
Find and rent furnished rooms and apartments in Medellín for your stay. Choose among hundreds of listings and find the perfect accommodation close to your OLSA campus, work place or university.
Stay safe with verified properties, online payments of your monthly rent and flexible stay lengths.
¿Eres Policia Nacional o familia nuclear de una Policia Nacional? Tienes un descuento de 10% con OLSA International para clases conversacionales dirigidas con nativos de EEUU!
Empresas Publicas de Medellin
¡OLSA International tiene una alianza con EPM! Si usted, o su nucleo familiar es empleado de EPM, usted puede tomar clases conversacionales de inglés con nativos de EEUU pagando el 20%!
KAYAK Hotels and Activities
KAYAK is one of the top hotel and destination sites on the internet.  If you are looking for flights, hotels, or something to do, around the world, our friends at KAYAK can help you out!
Lulo Agency provides small business with affordable, yet effective online marketing solutions to generate more online leads. We will consult you on a custom strategy and execution that is custom-tailored to your needs and identity.