STUDY IN MEDELLIN, COLOMBIA WITH A STUDENT VISA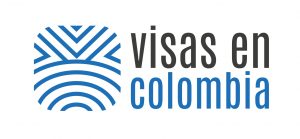 OLSA International is certified by the Secretary of Education of Medellin and by the Ministry of Education of Colombia: Resolution No. 201950077394. This means that we are licensed to sponsor student visas for foreigners taking classes with us for up to 14 months. And, though we have alliances with many great visa agents, OLSA International is proud to work privately with Rosanny at VISAS EN COLOMBIA for our visa applications. Rosanny has a friendly and knowledgeable staff that efficiently and courteously represents our students to the Colombian Immigration system. AND, with the new visa rules of 2022, student visas are now available from any city in Colombia through OLSA International's virtual certified courses.  These economical courses meet nightly from 5:30pm – 8:00pm; Monday – Friday.  If you have a question about any form of Colombian visa, Rosanny has the answer!
OLSA International is the top rated Spanish language academy in Medellin, Colombia according to Google Reviews.  While other schools work with minimums (less than 10 hours of classes per week; grammar focused), OLSA International focuses on actually SPEAKING Spanish along with our grammar classes.  We also sponsor nightly language exchanges at each of our campuses.  We are the only academy in Medellin to offer such an immersive and practical Spanish package!  And, since we also teach English, we have plenty of Colombian who are excited to practice language with our foreign students.